COPS Will Match all Donations to this non-profit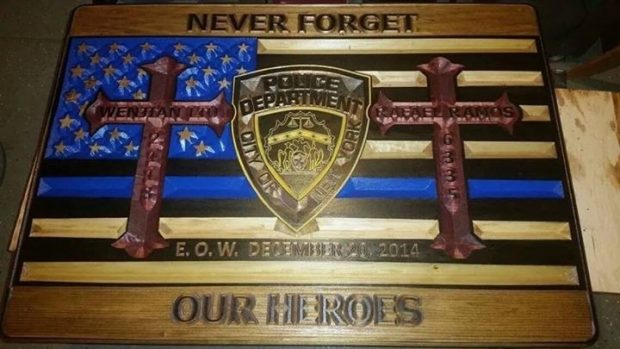 Donate Here http://www.youcaring.com/nonprofits/help-hearts-and-crosses-continue-their-work/301314
On August 26, 2014, Bryce Dion, a beloved soundman at Langley Productions (Creators of COPS & JAIL) died while filming with the Omaha Police Department. He was taken in by officers as one of their own and, like so many men and women of law enforcement, he died while doing a job he loved. At Bryce's funeral, HEARTS AND CROSSES, run by Officer Noah Bennett and his wife Rosonna, contributed a large, wooden plaque honoring Bryce.
Since being inspired by the tragedy at Sandy Hook Elementary School in 2012, Hearts and Crosses has strived to create beautiful commemorative plaques for families who have lost loved ones in the line of duty. The non-profit organization relies on donations in order to design, produce, and deliver their memorial pieces. Recently, Hearts and Crosses lost the necessary machinery to continue their operation. To keep doing this special work, Hearts and Crosses will need to purchase new equipment. With a $30,000 goal in mind, Langley Productions will match donations received for Hearts and Crosses to help ensure our fallen heroes are never forgotten.
Hearts and Crosses is a nonprofit 501(c)(3)
All of your donations are tax deductible and 100% of your contribution goes directly to the operation of Hearts and Crosses.  None of your donation goes to a professional solicitor.